Nothing Guards Like Fleetguard.
Fleetguard, a division of Cummins, manufactures a full line of filters specifically engineered for a wide range of engines, and built to the same quality as the original engine manufacturer's specifications. With Fleetguard filters protecting your engine, get advanced design and high quality performance, providing the ultimate protection for all of your equipment.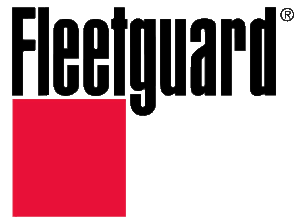 Meets OEM specifications – Fleetguard engineers all products to meet or exceed OEM specifications to ensure engines and other systems get maximum life.
Backed by the best warranty in the business – With the most inclusive and comprehensive warranty in the industry, customers can have total confidence in their purchase.
Filters for every fleet – Fleetguard has over 8,300 products covering the widest range of air, lube, fuel and hydraulic filters in the heavy duty industry.